SageGlass®, the pioneer of the world's smartest electrochromic glass, announced yesterday that its dynamic glass has earned four industry awards.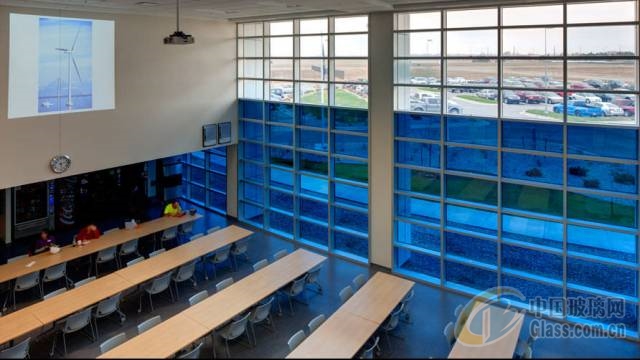 The recognitions include: Commercial Architecturemagazine's Dynamic Glass Product of the Year award; Building Design + Construction magazine's Top 101 Products award; USGlass magazine's Green Design award and its Reader's Choice award in the electrochromic glass category. SageGlass, a product of Saint-Gobain, was selected for these awards for its superior ability to control sunlight to optimize daylight, maintain outdoor views, and enhance occupant comfort by preventing glare and heat gain.
"Our entire team at SageGlass strives to offer the most innovative dynamic glass on the market, and we're honored to be recognized by some of the top publications in our industry," said Alan McLenaghan, CEO of SageGlass. "As the adoption of dynamic glass continues to increase across nearly every building sector, recognitions like these help further solidify SageGlass' position as the superior solar control solution. We look forward to continued growth in the year ahead."
Commercial Architecture magazine selected SageGlass as the 2016 Dynamic Glass Product of the Year in the windows and doors category. Each year in the December issue, Commercial Architecture highlights the products that have generated the most inquiries from readers over the past 12 months. Winners are presented in six categories: interiors; exteriors; HVAC and plumbing; lighting and electrical; windows and doors; and building technology.
SageGlass' electrochromic glass installation at the Museum of Science, Boston, received the Top 101 Product recognition from Building Design + Construction magazine. This award is chosen by the magazine's readers based on the rate in which they engaged with SageGlass' messaging through the magazine. The Top 101 Products feature was in the December issue.
Featured in the November issue of USGlass magazine, SageGlass' installation at the Rocky Mountain Institute Innovation Center in Colorado was recognized in the 2016 Green Design awards. All of this year's winning projects incorporated unique glazing details and made bold use of not only high-performance products, but also the environment in which they are located. Additionally, in the December issue, SageGlass was highlighted as a USGlass Readers' Choice award winner in the electrochromic glass category based on a 2016 online survey of products.