The American Architectural Manufacturers Association recently recognized Milgard® Windows & Doors with the Chairman's Award, their highest company honor, at their 80th Annual Conference.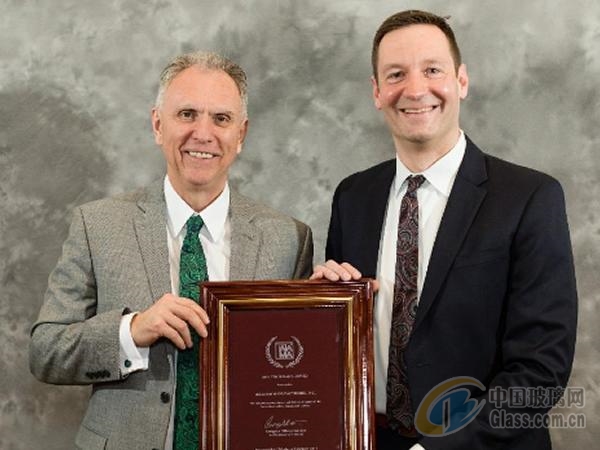 The Chairman's Award is awarded to an AAMA member company by the outgoing Chairman of the Board for their outstanding commitment and dedication supporting the association and the fenestration industry.
Milgard joined AAMA in 1965 with a focus on education, product certification requirements and helping shape industry standards for window installation field testing.
"Over the years, Milgard has partnered with AAMA to create training and certification programs for window installers," said Kim Flanary, director of quality & manufacturing engineering at Milgard (pictured at left with Chris Roderick). "We also helped develop a structured, problem solving approach to forensic field evaluation and testing."
"The window industry has truly benefited from the work Milgard has done with AAMA over their many years of membership and service," said Mike DeSoto, Chairman of the AAMA Board.
AAMA is known for their long history of industry leadership with their development of window and door quality standards. An AAMA Gold Label denotes a product has met their strict performance requirements, as tested by a third party. Milgard window and patio doors meet these high standards, demonstrating successful product performance.
To learn more about AAMA Gold Label criteria for high quality windows visit milgard.com/Quality.