(China Glass Network) The 16th ZAK International Glass Industry Exhibition opened today, which is a platform where the industry pioneers will showcase state of the art products and technologies.
With around 300 brand exhibiting from across the world, industries leaders among glass processing enterprises, traders, dealers. Exhibitors bring out technologies and products, enhance communication exchange and promote world glass industry.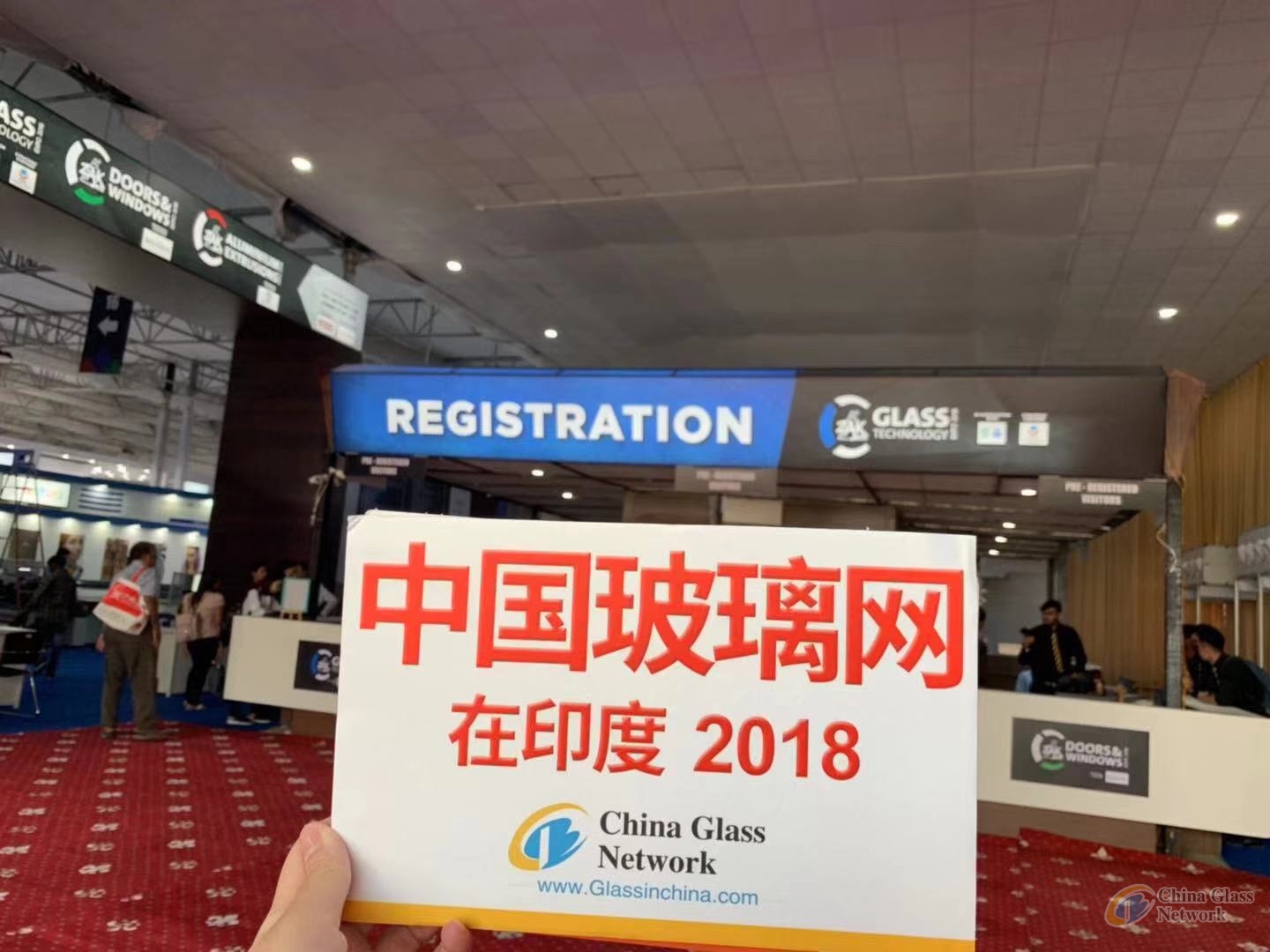 China Glass Network in India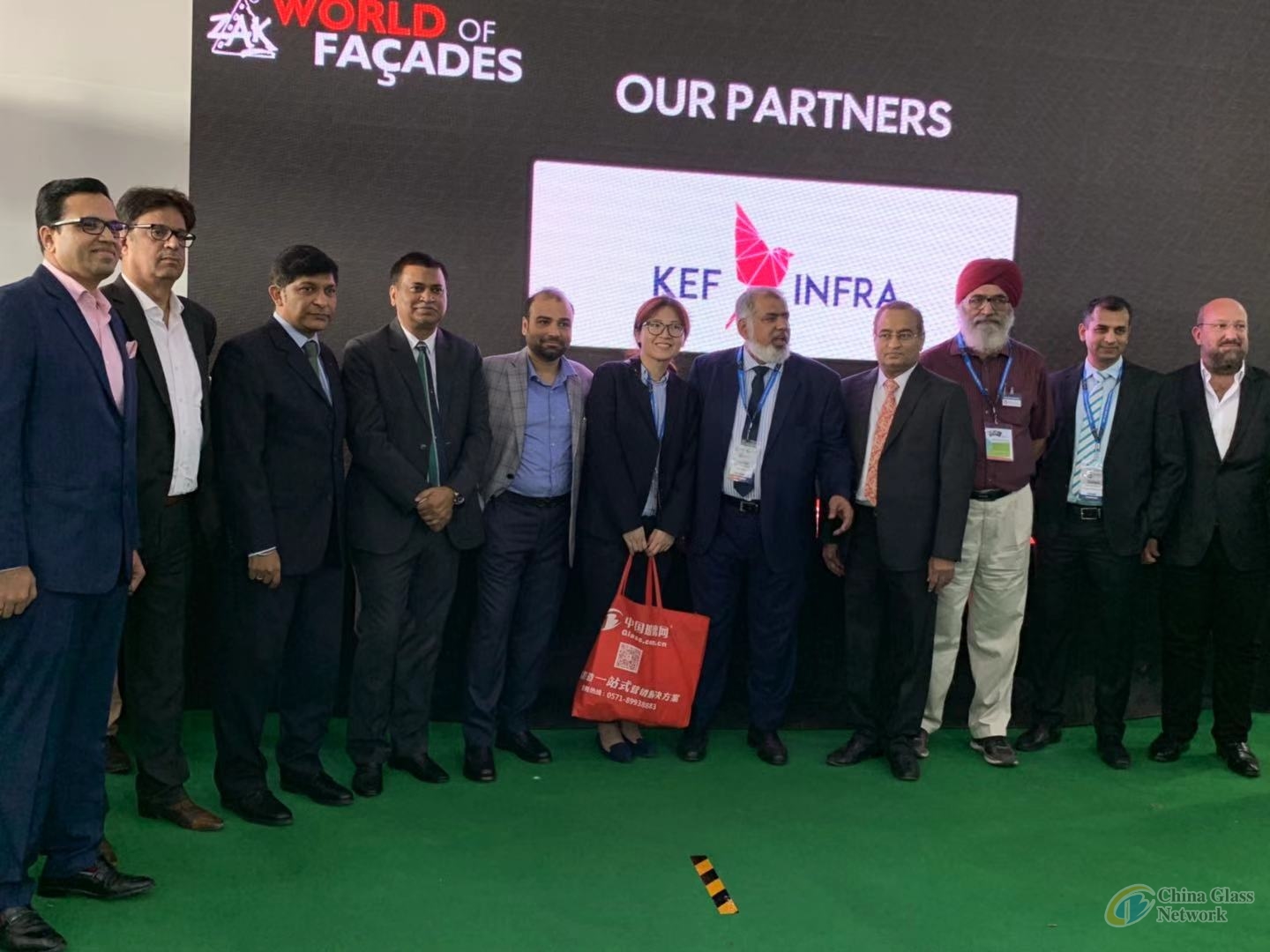 China Glass Network with Sponsor and leaders of India Glass Industry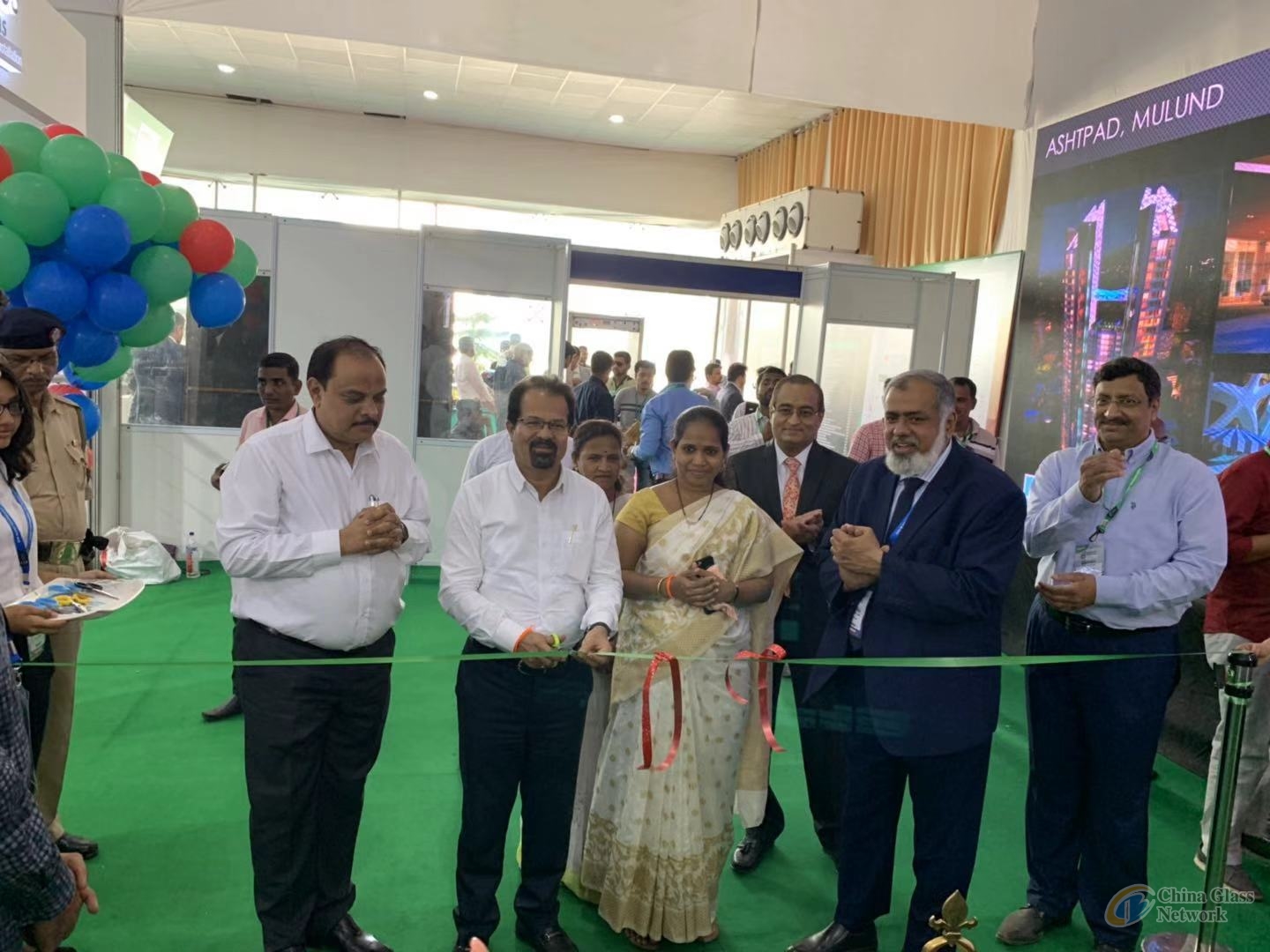 Opening Ceremony
Since India's economic reform in the 1990s, successive governments focused much on economic construction. In recent years, rapid development of Indian real estate market, glass market also began to boost. According to predicts, the demand for glass in India will be greatly increased in the next few years. At the same time, the glass market is driven by the real estate industry, infrastructure development, retail trade, car sales, the food and beverage industry. 
Facing such a huge market, many domestic enterprises actively participated in the exhibition. More than 80 domestic enterprises attended it. After nearly 100 years of development, China's glass industry has been highly recognized, the level of technology and industrial equipment has been greatly improved, and the related industry standards system has tended to improve. Under the strategy of "Belt and Road", Chinese enterprises are stepping onto the stage of the world glass industry to learn and share advanced experiences.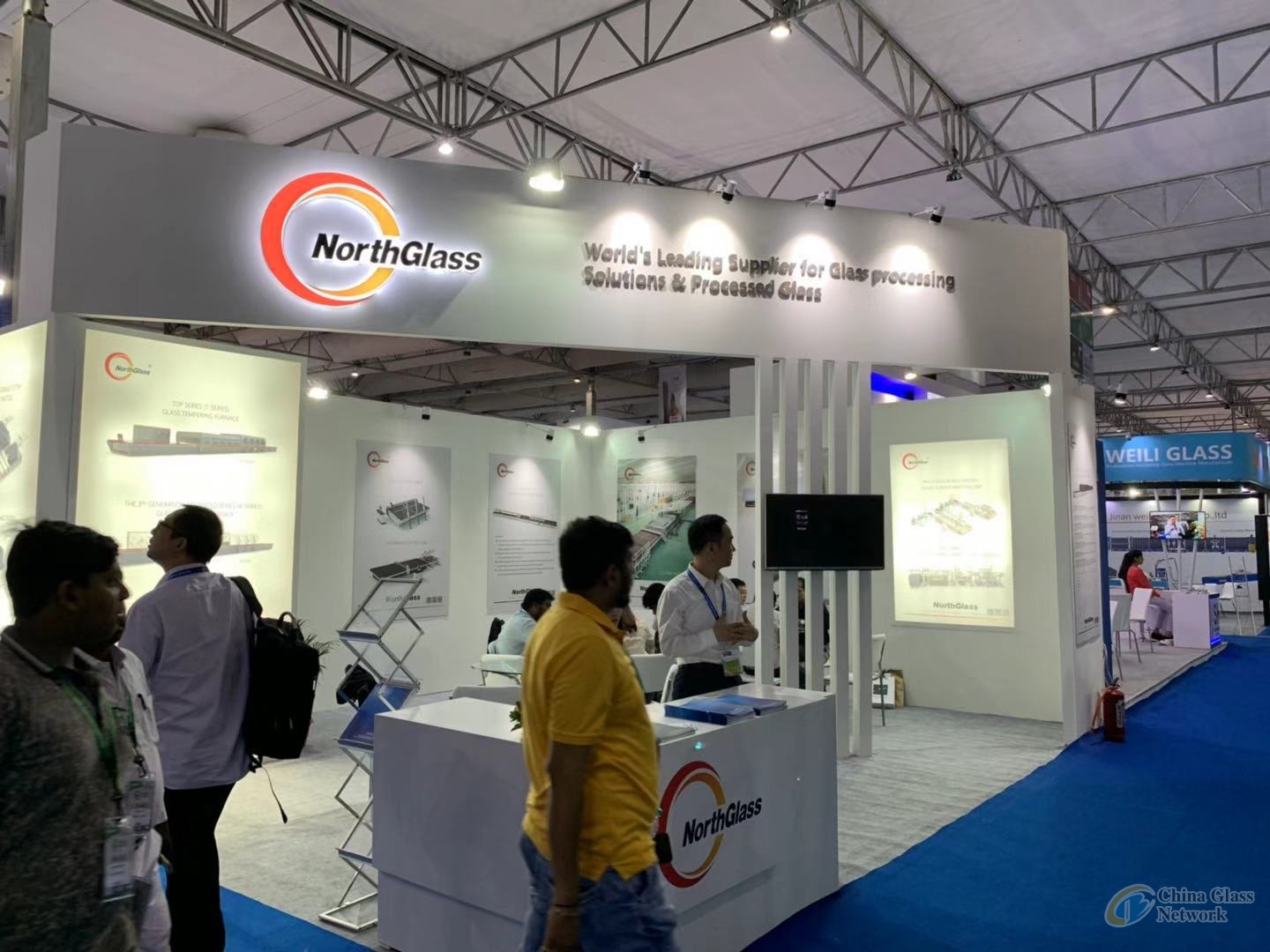 North Glass
China Glass Network (Booth Number: GN11), as the professional portal of glass industry, helping the Chinese glass brands to the world, will give full broadcast about the exhibition.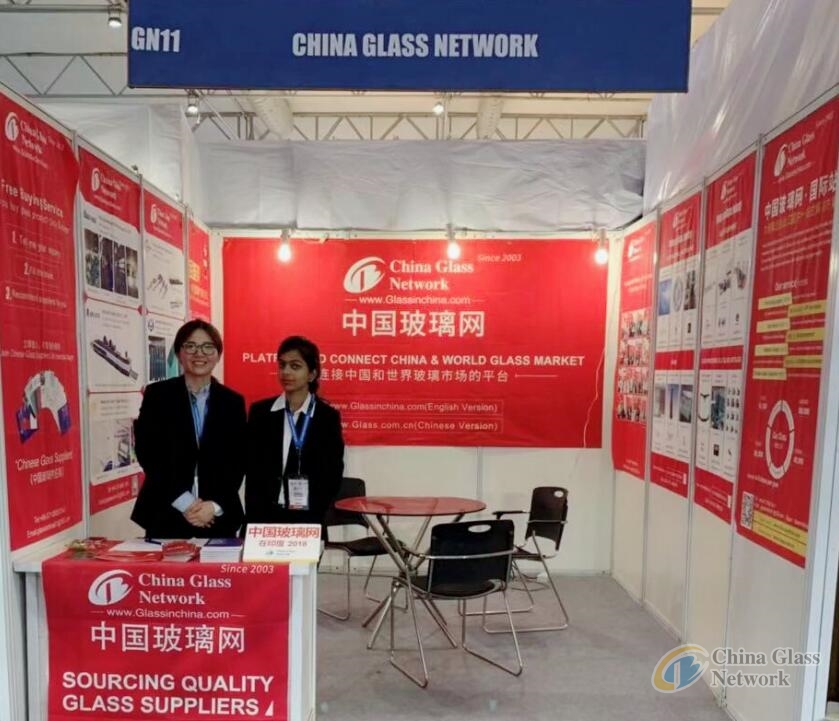 The booth of China Glass Network(Booth: GN11)
At the same time, welcome to get "Chinese Glass Suppliers 2018", which is the necessary for domestic glass companies and overseas buyers. Please pay attention to China Glass Network for more wonderful content. www.hnrjt.com