Community, Connection, Collaboration: These are just a few of our favorite things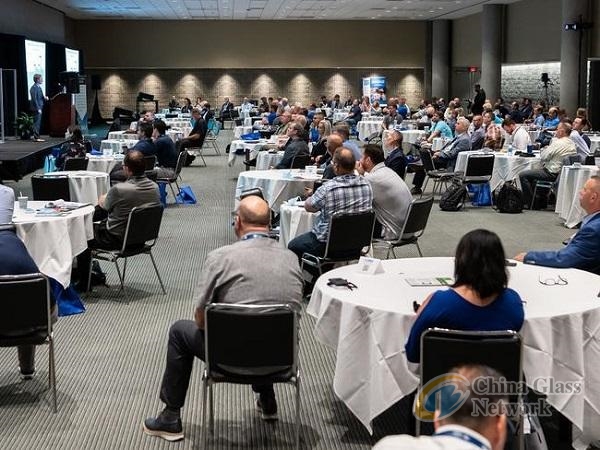 You know we are going BIG this year at GlassBuild America, Oct. 18-20, in Las Vegas.
By now, you should have heard of the all-new GlassBuild Tailgate Party, happening Thursday, October 20, from 12-2 pm. But have you heard about the latest and greatest going down at the GLASSBUILD MAIN STAGE?
All new and making its first-ever debut on the GlassBuild America Floor:
Women in Glass + Fenestration
Wednesday, October 19, 10 - 11 am
It's no secret that women belong in this industry, and to keep this industry strong and mitigate labor challenges, we need all hands on deck. Join fellow Women in Glass + Fenestration for light refreshments and discussion on how to raise awareness about careers in our industry. We will hear from industry leaders in the glass and fenestration space on ways we can encourage the next generation of women to join our industry and find career fulfillment, as so many incredible women before them have.
But wait! There's more!
Don't miss these other incredible events on the GlassBuild Main Stage.
TUESDAY, OCTOBER 18
Technical and Codes Update

Economic Update

Insulating Glass | Dos and Don'ts of IG Fabrication and Testing
WEDNESDAY, OCTOBER 19
Mental Health and Suicide Prevention

MyGlassClass.com: Test Your Knowledge, Win a Prize!

InstallationMasters | The Best Fenestration Performance Demands Proper Installation

The Glass Magazine Awards

Curtain Walls | Design Considerations, Tolerances and Testing
So, what are you waiting for? Register today and SEE YOU there!
REGISTER NOW

DON'T FORGET TO BOOK YOUR HOTEL TODAY
Reserve Your Room Now
CALLING ALL GLAZING COMPANY LEADERS!
The 16th annual Glazing Executives Forum is back, taking place Tuesday, October 18, in conjunction with GlassBuild America. This special event brings together leaders of contract glazing and full-service glass companies to learn and share best business practices. Go deeper into top-of-mind topics unique to installing companies, and see the annual industry forecast by Connor Lokar of ITR Economics.