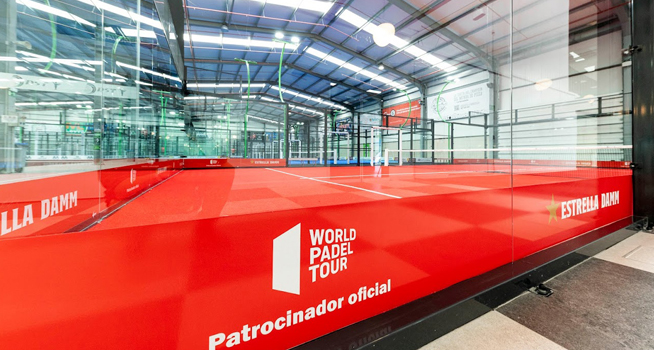 It is estimated that next October, Sistemas Sitec, in collaboration with its Satecris technical service, will put into operation at TVITEC the largest tempering furnace in the world, dedicated exclusively to glass tempering for the construction of paddle tennis courts.
It is a new NorthGlass tempering furnace for 13,000 x 3,300 mm glass sheets. With this furnace, TVITEC will have a production capacity between 18 and 25 pieces of glass per hour.
The furnace developed with the latest NorthGlass technology meets the demands of planimetry, safety, precision, resistance and quality demanded by the most demanding paddle tennis courts installers. The tempering chamber is 13 meters long.
Completely automated line
But the most outstanding thing is that it is a completely automated line. From the cutting area, the processes of edging, drilling of the pieces and finally the tempering of the glass are integrated robotically. In addition, another factor that makes this unique installation, is the speed of manufacturing. Not only will TVITEC's production capacity be multiplied, but it will allow it to offer its products to more customers and fulfil orders in much faster terms.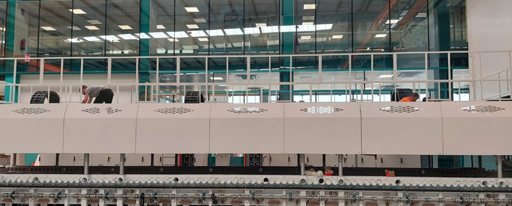 "There is nothing like it in Spain or in the whole world. Neither on a scale of speed, nor of precision, nor of automation of processes," underlined the director of Communication of TVITEC, Roberto Arias.
"The perspective for 2022 is to grow to the same extent as the last two years. Qualitatively, it is important to highlight how the firms specializing in paddle tennis, associated with major sports brands such as Adidas or Nike, are already betting on TVITEC quality and service", declared Daniel García Dos Santos, one of those responsible for coordinating the sale of track packs.
"Juan Lebrón, world number 1 in the WPT ranking, recently stated that 'who does not see the potential of paddle tennis is because he has a blindfold on his eyes'. TVITEC makes this great investment in the sector because it fully shares that impression," remarked Arias.