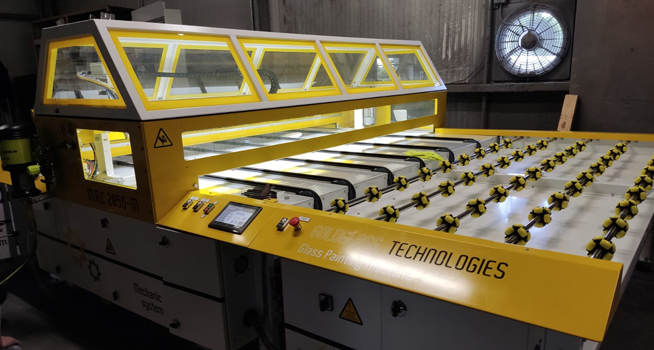 Tipperary Glass is a well-established company that has been in business since 1966 and has always been at the forefront of innovation. The new company investment in Goldglass Technologies MRC-2850-M automatic glass painting machine indicates its ongoing commitment to providing its customers with the best possible products and services.
With the purchase of this new automatic glass painting machine, the leading independent glass processor and wholesaler based in Templemore, Ireland, will significantly increase its production capacity for back-painted glass and meet the growing demand for its products and improve its product quality. Moreover, with this new equipment, Tipperary Glass has become a leading supplier of back-painted glass products in its marketplace.
This state-of-the-art MRC-2850-M automatic glass painting machine is designed for ease of use, high efficiency, and reliability. It is the perfect choice for any business looking to expand its glass operations, produce high-quality products quickly and efficiently and meet the demands of an ever-growing market.